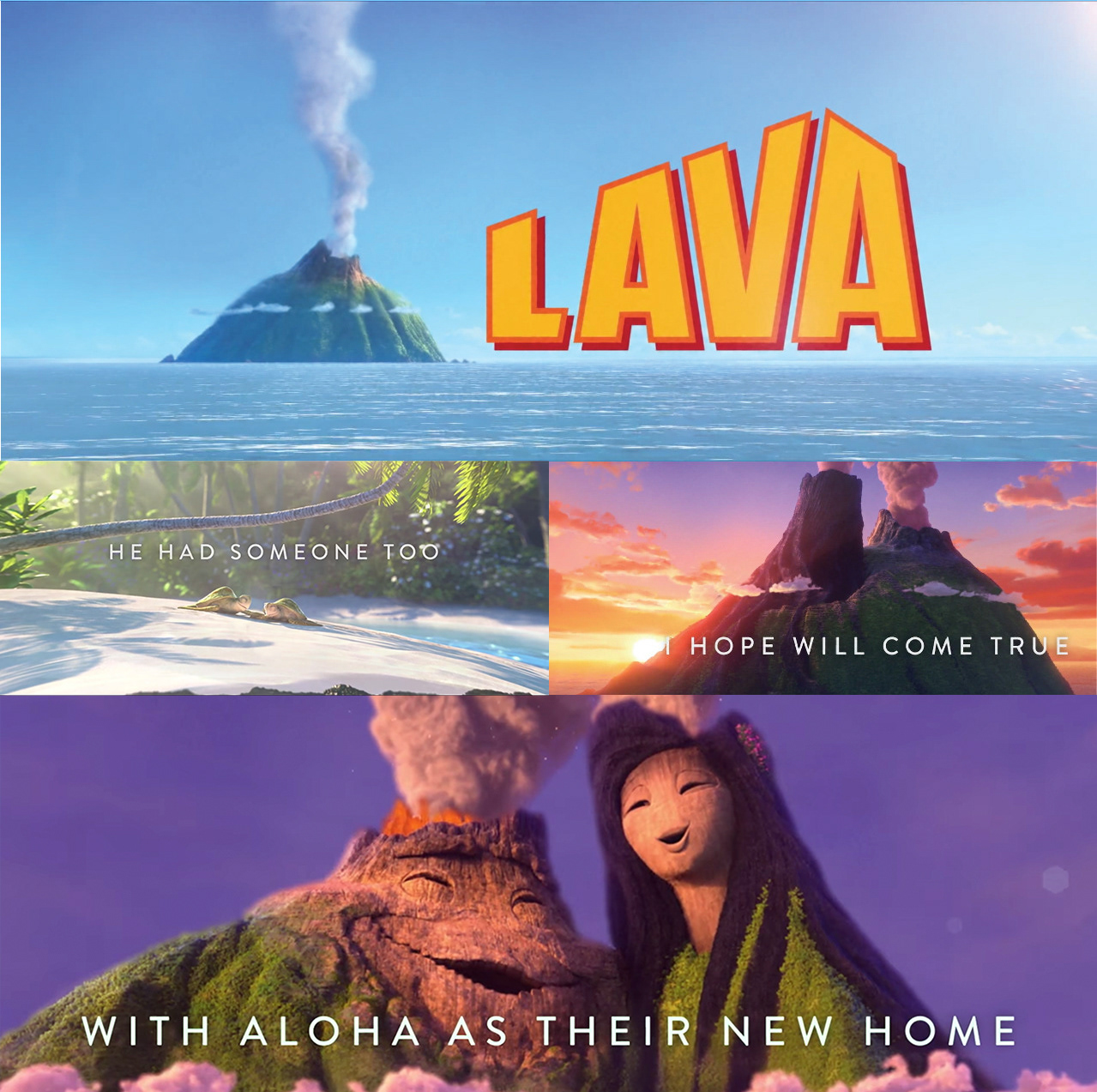 Disney Pixar's LAVA is a love story between two volcanoes on the Pacific Ocean with strong Hawaiian influence in its visual presentation and character designs.
This package steers away from typical Disney toy packaging designs. Using leaf patterns and a vibrant colour scheme, to create a chic interpretation of Hawaii visual style that appeals to young adults, the product's target customers.
Structurally speaking, textured art paper is used to create a warm, earthly touch and look. The box is also designed as a display diorama when opened, showcasing the product on shelf.